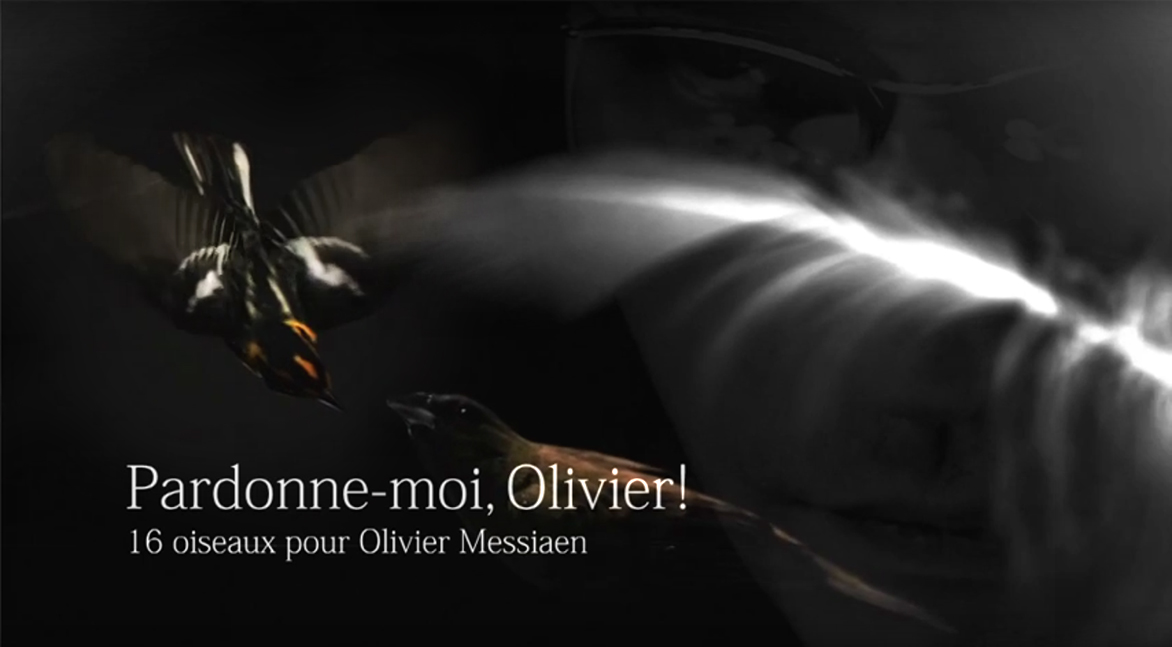 Pardonne-moi, Olivier!
16 oiseaux pour Olivier Messiaen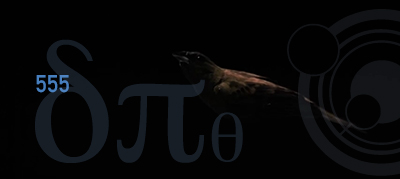 Conductor: Økapi
Visuals: Simone Memè
Aldo Kapi's Orchestra:
Olivier Messiaen - Jon Appleton - Senking - David Berezan - Kyoka - Marc Tremblay - Aoki Takamasa + Tujiko Noriko – Paul Dolden - Ryoji Ikeda - Mochipet – Elsa Justel - Circuit Bent- Subjex - Mr. Ours & 4bstr4ck3r - Coh - Martin Leclerc - Herve Boghossian - Monty Brigham bird sounds collection - Adrian Moore - Signal - Christian Bouchard - Anemone - Kangding Ray - Louis Dufort - Hildur Gu›nadóttir - Wolfgang Voigt - Marc Tremblay - Atom Tm - The Three Suns - Åke Parmerud - Emptyset - Spontaneous Music Ensemble - Ivor Darreg...

Pardonne-moi, Olivier! It' s a plunderphonic parabola of the imaginary world, mystical and ornitological world, of the French composer of the XX century, Olivier Messiaen. A sort of birds' catalogue, as Messiaen tried to do during all his life. As he did in "Opera Riparata-A tribute to Bruno Munari", even in this case Økapi composes a sound-collagism opera from all the works by Messiaen. The performance includes a video-development by the italian video-artist Simone Memè, belonging to the collective More Tv*V* [deadalive].

Økapi is Filippo Paolini, an Italian turntablist and sample cut-up artist. Økapi has recorded several solo albums, as well as in the duo Metaxu and with the trio Dogon. He has performed live for national Italian State radio broadcasts (RAI) with renowned avant-turntablist (e.g. Christian Marclay) and still collaborates with numerous international artists such as Mike Cooper, Peter Brotzmann, Mike Patton, Matt Gustafson, Zu, Damo Suzuki, Andy EX, Kawabata Makoto, Metamkine...

Simone Memè - More*Tv*V [deadalive]. Memè belongs to a collective of live performers [vjset] created in Rome in 2005. Re-editing original materials and filters corrected ones, they sync with the music beats a video stream composed by cinema classic spanning from the mute period to contemporary filmmakers.


Program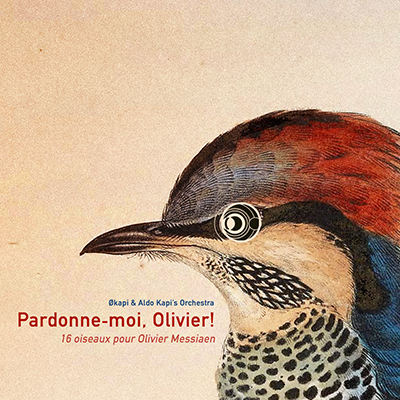 Amour humain
01 - A-Melospiza melodia
02 - B-Sturnus vulgaris
03 - C-Rallus limicola
04 - D-Setophaga virens
05 - E-Numenius americanus
Amour divin
06 - A-Pluvialis dominica
07 - B-Picoides pubescens
08 - C-Megascops kennicottili
09 - D-Pipilo erythrophthalmus
10 - E-Lagopus lagopus
Amour de la nature
11 - A-Lagopus muta
12 - B-Hylocichla mustelina
13 - C-Gavia stellata
14 - D-Catharus minimus
15 - E-Buteo platypterus
16 - F-Contopus cooperi


Music preview